Thursday, March 17, 2011
Saturday, March 12, 2011
Thursday, March 10, 2011
Where should I start? This was my first
WPPI
and it was awesome!!! I always wanted to go ever since I knew about it and finally made it this year. I went to 8 classes/workshops and learned so much! I was so excited to hear those photographers that I admire to speak. I was kind of nervous, seriously, because they're so famous in the photography world and I was like a fan watching my fav stars speaking...I was just amazed...well you know what I mean. ;-) And the trade show...seriously, I was way more excited than going to my favorite mall. I loved going to the trade show to look at the samples, ideas and the products that I might offer in the future...and there were awesome photographers speaking/doing demo there too! And needless to say there were lots of good deals that were hard to pass. ;-)
The best part of the WPPI trip was that my husband went with me. He is not into photography (yet) and had no idea what WPPI was but he was willing to take this trip/adventure with me (I told him it'd be just like a vacation...and it was! We visited
Hoover Dam
,
Las Vegas LDS Temple
and
Barstow Outlet
). He went to every class with me (including the 8am ones), took me to the
Taiwanese restaurant
I wanted to go (we ate there twice), bought me stuff from the trade show and the outlet and many many other sweet things he did for me...I know he did everything simply just because he loves me. We spent every minute together the whole time (like I said, it was a vacation ;-) ) and I couldn't think of any other way to do it better for this trip. Sometimes I can't believe how lucky I am to have such a wonderful husband! Thank you so much honey! I love you!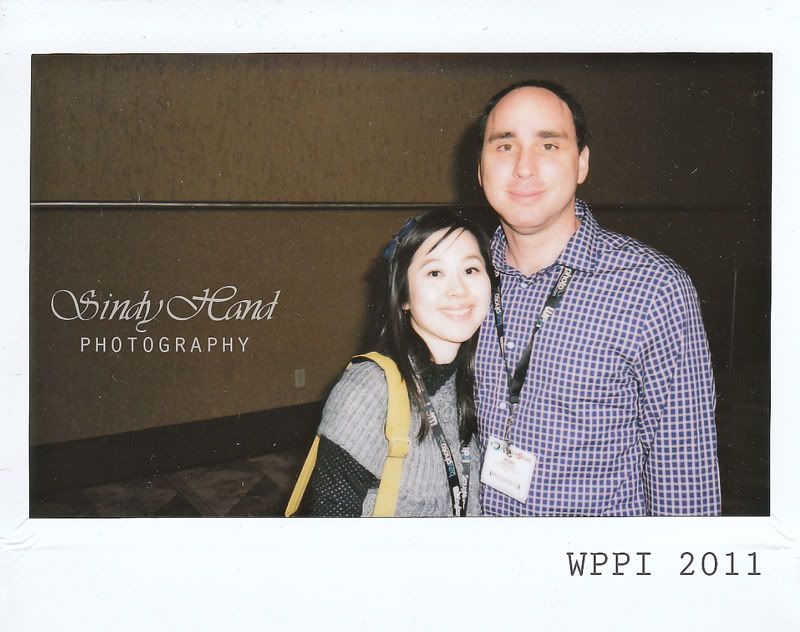 Conclusion: I love WPPI and can't wait to go next year!!! ;-)