Okay, I am nervous about doing a Q&A post. I have to say that I'm not close to a master in photography or anything like that. There is so much to learn in the photography world and I'm still learning, just like everyone else. But when my friend Jean asked me about shooting under bright sunlight, my thought came to me like, hey, I have been there, I struggled with this before....if sharing my experiences and what I know might help at least one person, why not? So here we go.
-look for open shades/natural reflector: a building or a wall can be a great natural reflector. With open shades there will not be harsh light on your subject's face. Be aware of the shadows when you use trees as shades.
-put the sun behind the subject's back: knowing the direction of the sunlight is sooo important. It's hard to look at the sun when its so bright and you dont want to hurt your eyes, seriously. What I do in a situation like this is look for shadows...then I know the direction of the sunlight. By putting the sun behind the subject's back, we avoid the shadows on subject's face and possibly create nice backlight or sun flare.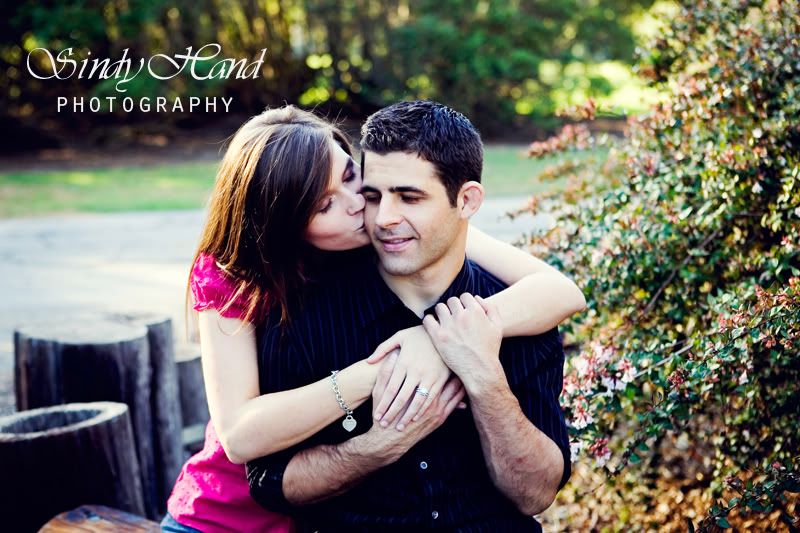 -use fill flash: when (under no choices circustence) I have to shoot around noon with no shades and no way to put the sun befind the subject's back, I use fill-flash (ETTL-2 or -3) to lite up the subject's face.
When I shoot, I always try to avoid harsh sunlight by shooting at the right time. I normally schedule my portrait sessions a couple of hours before sunset. That gives me nice, soft, warm and creamy light to work with. I have tried shooting around sunrise and found that the sunrise light is way cooler, not my favorite. I always suggest/encourage/explain why my client schdule the best time of the day for their shoot and most of time they go for it. If they don't/can't, I use the 3 tips above and pray. :-)
This was me almost 2 years ago practicing with fill flash and sunlight direction...I was doing this around noon 6 days in a roll...with myself. Please ignore my big chin and no makeup-ness...I didn't think I'd use/show any of these photos to anyone or on my blog at that time.