I've known Shauna's family many years and seriously, they are one of the most loving families that I know. And after I met Sini, I could totally tell how he got Shauna's heart . Both they are so loving, friendly, and cool at the same time. I was thrilled that I got to photograph their wedding, and man! it was fun!!! Shauna and Sini were married in
Los Angeles LDS Temple
on Dec 30, 2010, what a great way to end the year!
Can you tell it's island theme? I love the leis and the flower crown Shanua's mom made her.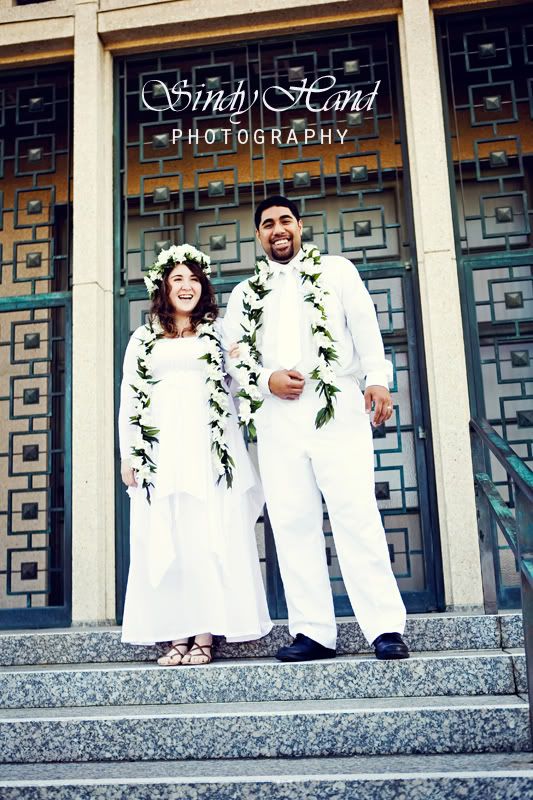 they are so cute together! :-)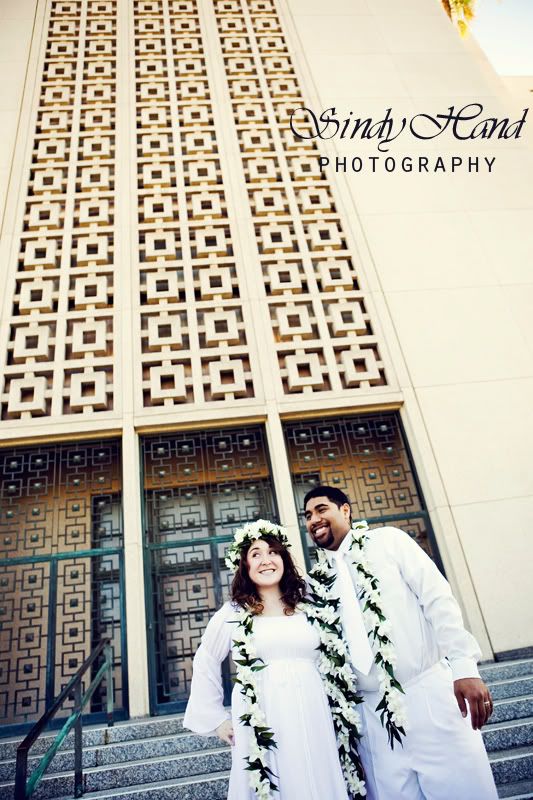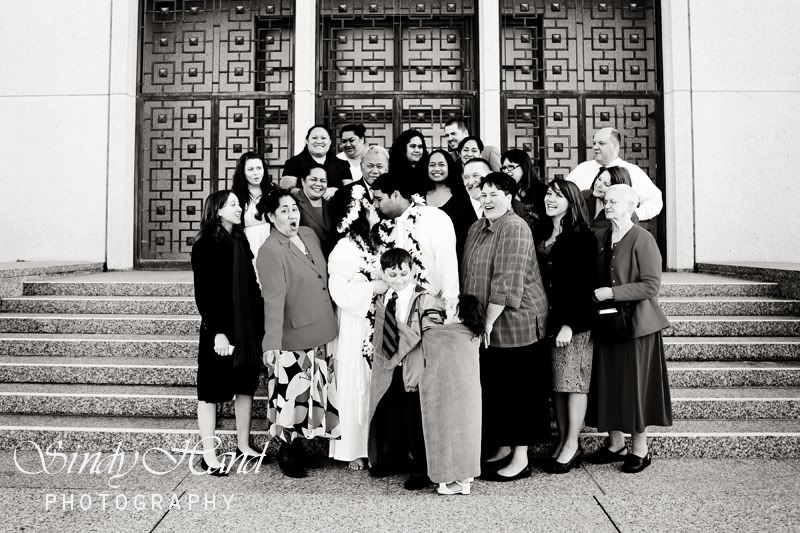 they love grandma!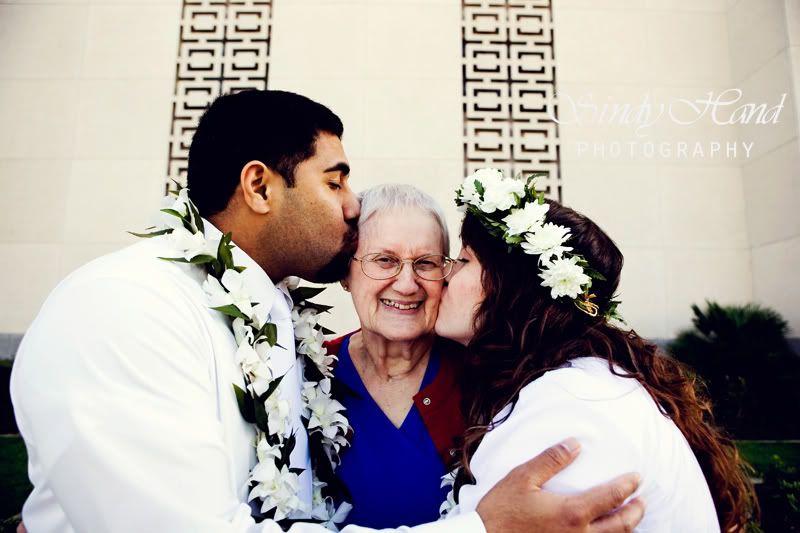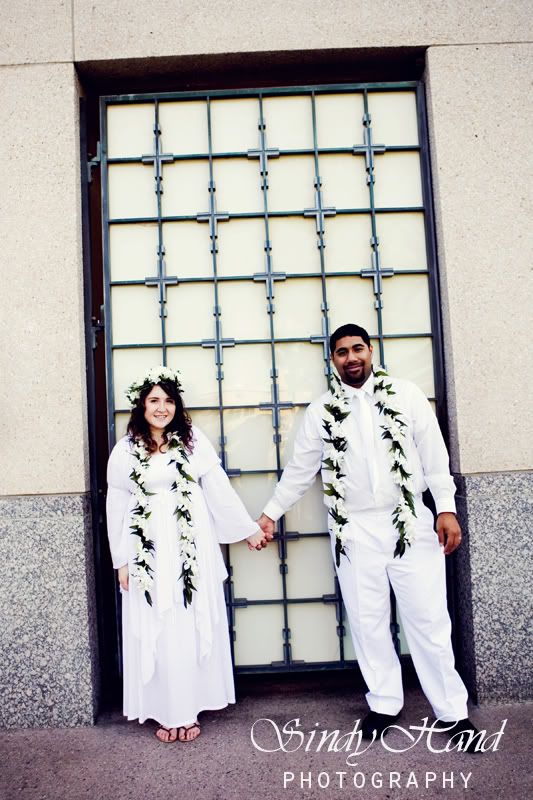 I just love the way they look at each other...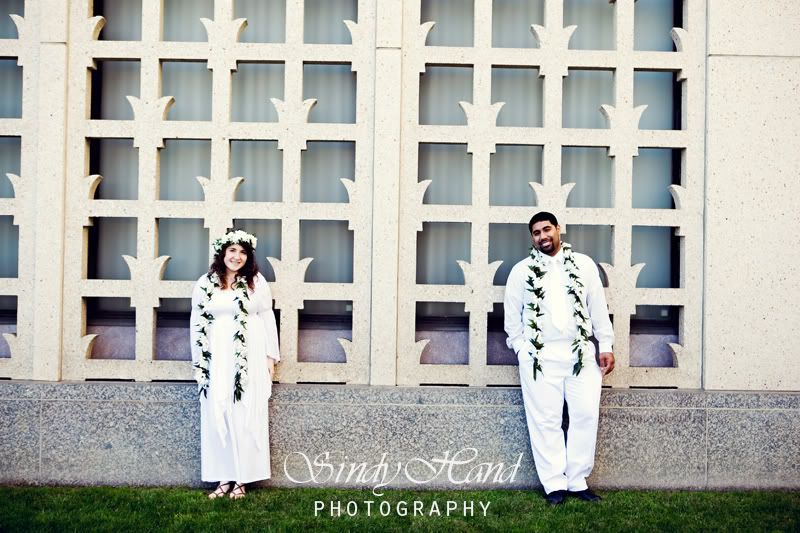 the beautiful...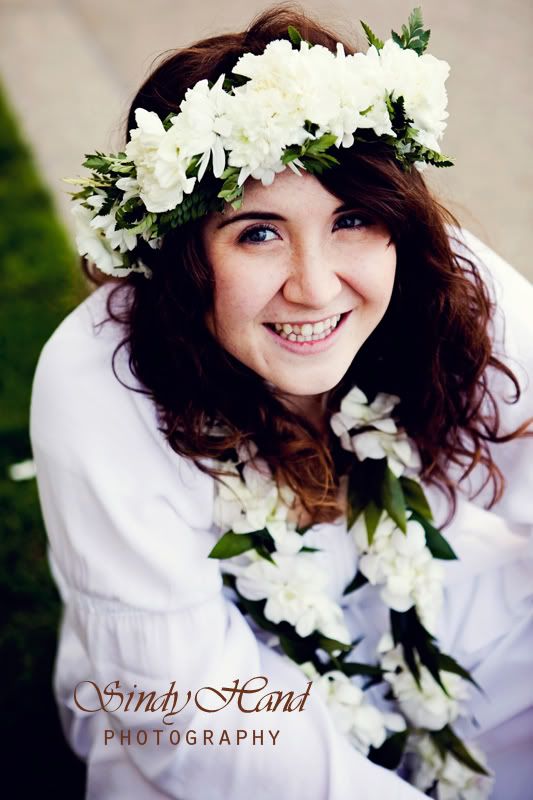 and the handsome...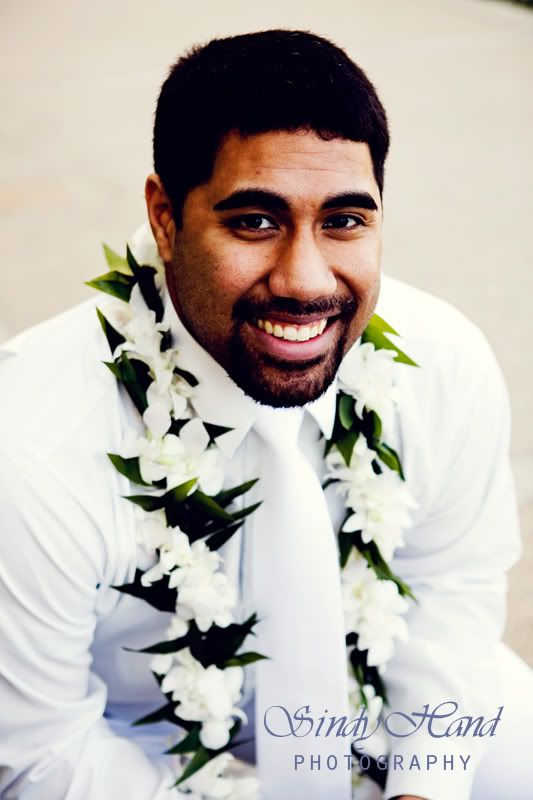 the next two are my favorite of the day...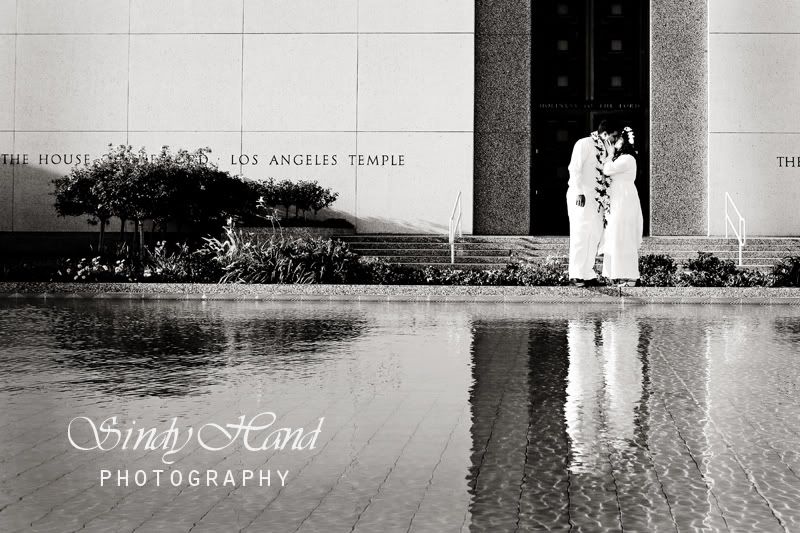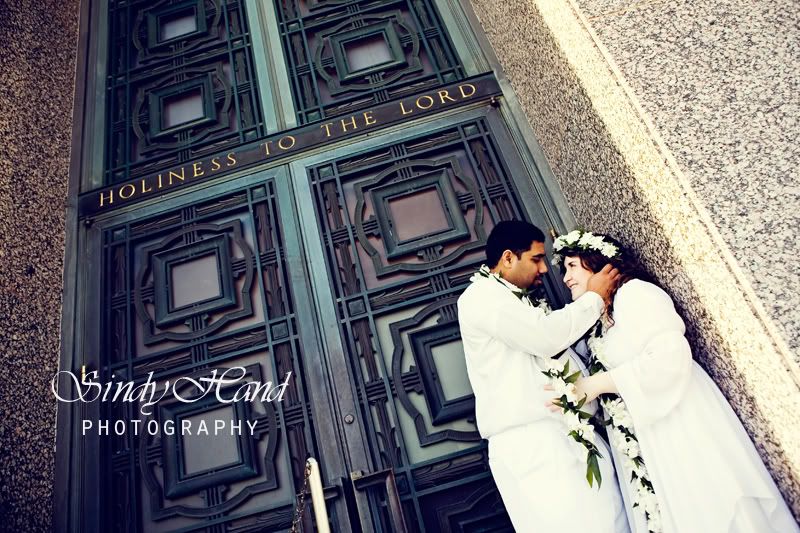 it was a beautiful day in LA, we had to take the opportunity for city background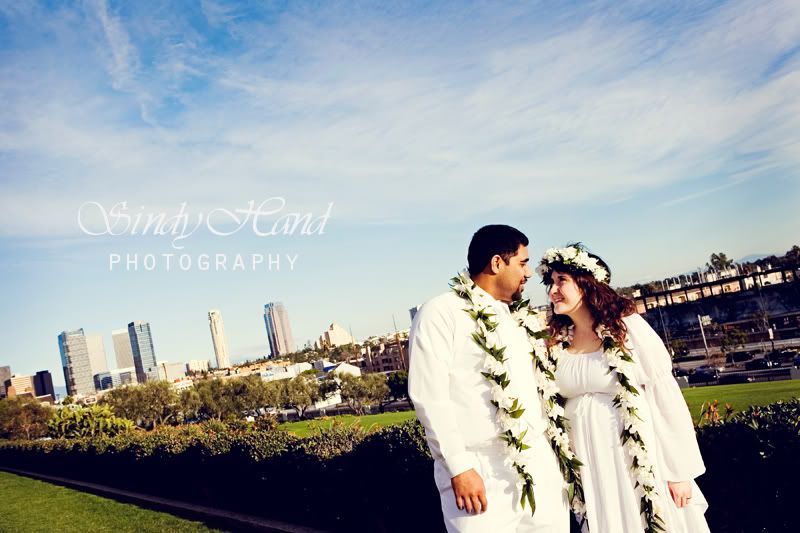 Shauna and Sini's wedding part 2 is coming soon....stay tuned! ;-)